I happened on a blog post the other day talking about a manhole cover. Wait, hear me out. It's not just any manhole cover, but the representation of astonishing attention to detail in the quest for excellent customer experience. It's this one…
This is a picture of one of the manhole covers at Walt Disney World in Florida. What I find interesting is there is no real reason why they would have needed to put Mickey Mouse in the middle of the manhole cover. Most people would have simply walked over it or past it. It's only when you look closely enough that you see that the shape is any different from what is around it.
The more you look into it the more you realise that Disneyland is full of such amazing (and sometimes unnecessary) attention to detail. The entire vision for the theme park came from what Walt Disney thought his own kids would like, so it's full of details that only the smallest of visitor might notice, but when they do, will make a real difference to their experience.
Let's take a few examples:
Tunnel system
Disney added a tunnel system so that Disney characters were never seen out of costume or doing daily activities like taking lunch breaks which might spoil the illusion. In 1971 when Walt Disney created Disney World in Florida he also built a complex underground tunnel system called the "Utilidors", for cast members and maintenance to travel underfoot. These secret tunnels cover up to 9 acres with some tunnels so long that golf carts are used by employees and include employee shops and hairdressers.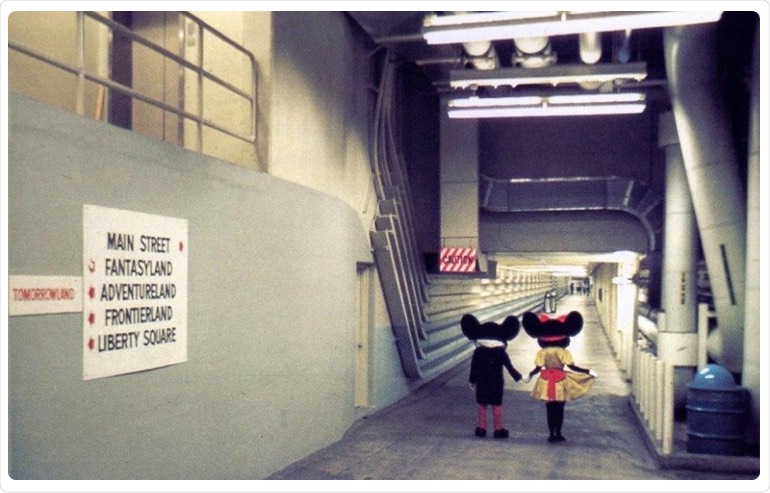 Frustrated queuers
Disney focuses in on the mundane and how it can turn these experiences around, particularly things that its visitors might view as misfortune. For example, it recognised that children often queue up for rides only to find out that they aren't tall enough. As a result, it now hands out special passes to allow these children to go straight to the front of the queue on their next ride.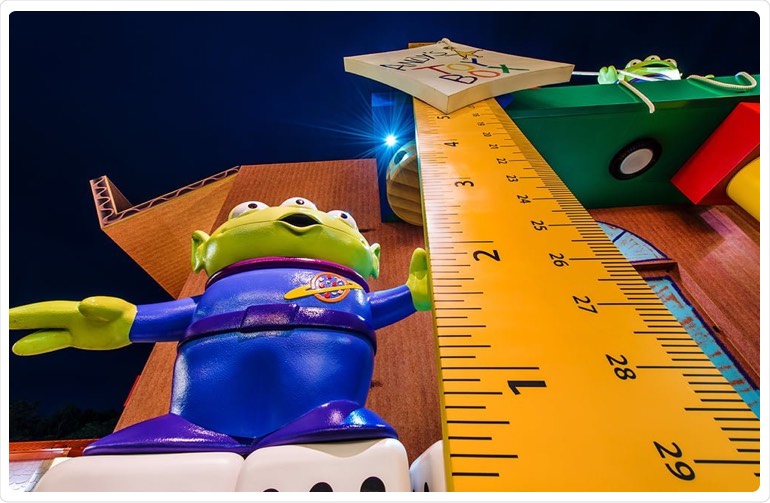 Immersive experience
The big news recently has been the arrival of Star Wars: Galaxy Edge in Disneyland California and in Orlando recognised by TIME magazine as one of the World's Greatest Places for 2019. The 14-acre space is designed with immersion in mind with visitors walking around the sights, sounds smells and tastes of Batuu, an imagined remote planet. Immersive retail experiences give fans the opportunity to craft their own lightsabers or build their own droids. Additional upgrades, like a personality chip, are available for purchase to allow your droid to interact with the land. Visitors interact with characters on-site with a planned degree of surprise and randomness so that the experience will be different on each visit. Rides interact with the retail experience as well, for example, riders' performances on the Millennium Falcon ride influences how they are treated by characters when purchasing drinks from the 'cantina'. It's an ambitious new expansion and ambitious given the greater slant towards personalised retail and show (rather than ride) experiences.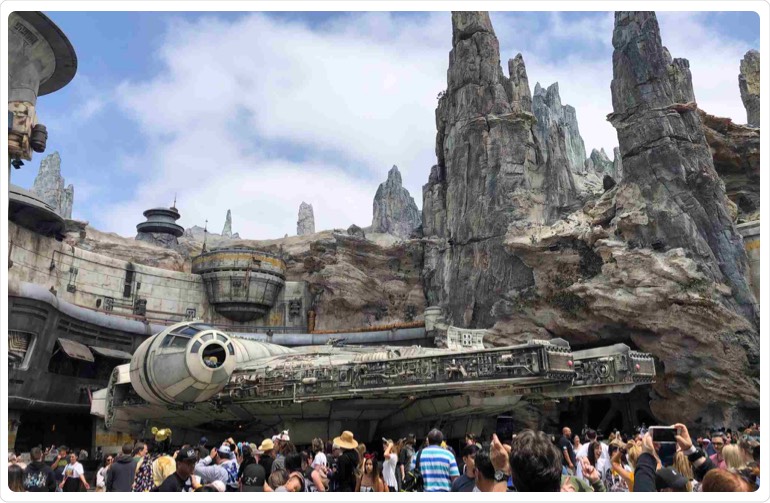 Apps that add value to the experience
The Disney My Disney Experience App has a host of information about the parks along with GPS-enabled walking directions between attractions and easy access to other useful (real-time) information including showtimes, wait times for rides and food pre-ordering. It's also personalised and includes a user's ticket, dining reservations, and photos within the app. The Play Disney Parks app is designed to prevent boredom for visitors who are queueing for rides with mobile games that relate to the ride that the user is waiting for. Visitors for Space Mountain at Disneyland can design their own rocket ships and those waiting at Toy Story Mania in Disney California can play games involving Pixar characters.
The Play Disney Parks app uses Bluetooth to trigger special effects in the physical environment. For example, when users are near the front of the queue they can see the results of their game displayed on digital screens.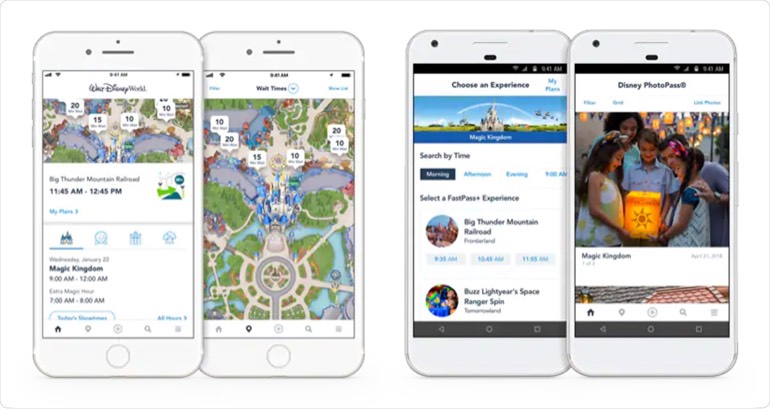 Listening to customer feedback. Disney uses 'listening posts' to review the customer experience and understand from visitors what needs improving. As an example, it created 'Special Assistance' passes for its disabled visitors having learned about some of the access challenges they had in the parks. Similarly, when visitors were frequently asking about the location of some of the costumed characters in the park it introduced the CHIP (Character Hotline and Information Program) to let visitors find out where they are due to be located. Disney also encourages its visitors to provide improvement suggestions on social media.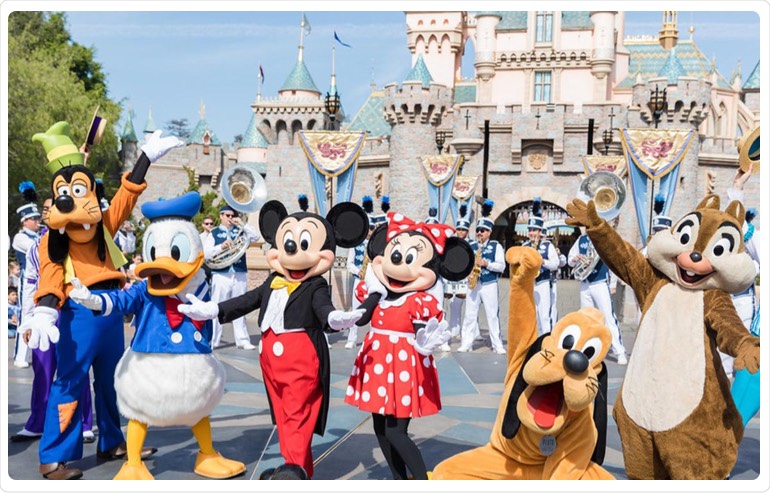 About us
Leadent Digital is unique in having such a deep field operations transformation heritage alongside a love of technology and customer experience. We use this insight every day to produce digital applications that customers love. Applications that help customers receive a more seamless, next-generation service experience. Applications that give customers control over how they book their appointments and that use the power of merged reality to bring instant help to customers and technicians.
When these applications are combined with our deep insight and experience…real change happens! Get in touch with us to find out how our amazing customer experience and digital products can help your business.